Camp Running Bear and Dancing Bear
About Us
Camps Running Bear and Dancing Bear are on 228 beautiful acres of natural settings on the Gunpowder River and Deer Creek, only 10 minutes north of Hunt Valley, MD.  The land is part of the Gunpowder Valley Conservancy.  The land has been used for years to provide recreational opportunities for young people, churches, Boy Scouts, and Girl Scouts.  In addition, groups of families, corporate, church, and youth groups are encouraged to enjoy the camp. Our original investment in 2008 was 1,000,000 and over 100,000 additional funds have been added since modernizing the dining hall with major improvements each year to additional buildings.
The Camps are a great work in progress and our goal is to provide an exceptional experience for your groups any time of the year. Towson University has held classes and conducted graduate research at the camps. Scout groups have undertaken very important projects to improve the site for all who come to enjoy it. Several (over 30) Eagle Scout Projects have been accomplished as well as a handful of Girl Scout Gold Projects on the property, providing enriching and exciting experiences for campers.
For nine years, going on ten in 2024, Camp Open Arms has held their one-week camp in August for children with limb differences at Camp Running Bear. This unique camp, headed by Dr. Josh Abzug from the University of Maryland Medical System, provides children of all school ages with an unparalleled experience in nature.
Are you in search of the perfect rental space for an upcoming event? We can help!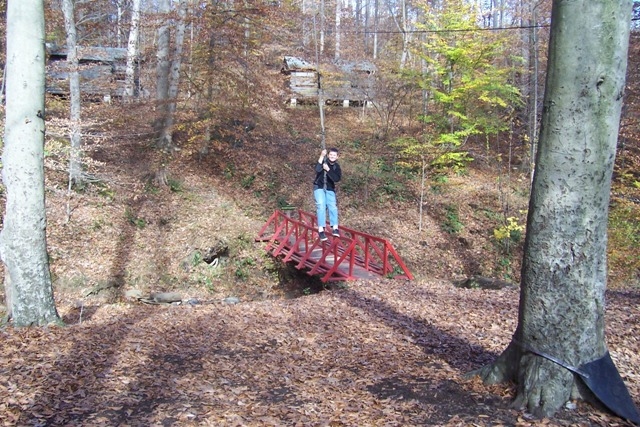 At Camps Running Bear and Dancing Bear, we offer public group rentals, not daily campsites (no hook ups). We are happy to host your next get-together– small or large. (a minimum of ten people for camping or payment equivalent)
From a family getaway or reunion to elaborate festivals, we welcome all event types and would love to be the backdrop for your memorable moments.
New for 2024: Anyone interested in starting a new summer camp for youth is encouraged to contact Al Henneman, owner, at 443-255-3821. We are looking for a new summer camp for youth in the months of June, July, and early August. The setting is perfect for providing true nature immersion for youth and adults.
The clearest way into the universe is through a forest wilderness"……John Muir